In Ontario, immigrant auto insurance is the same as any other type of auto insurance, and is available through broker or web services. Auto insurance is necessary by law and anybody who drives needs to be covered. A new immigrant looking for auto insurance needs to have a valid Ontario driver's license and a SIN number. Auto insurance rates for immigrants in Ontario can be expensive, but there are many ways for prices to change. One of the least stressful ways to get auto insurance is by speaking to an insurance broker. They can help you understand the pathway to affordable auto insurance.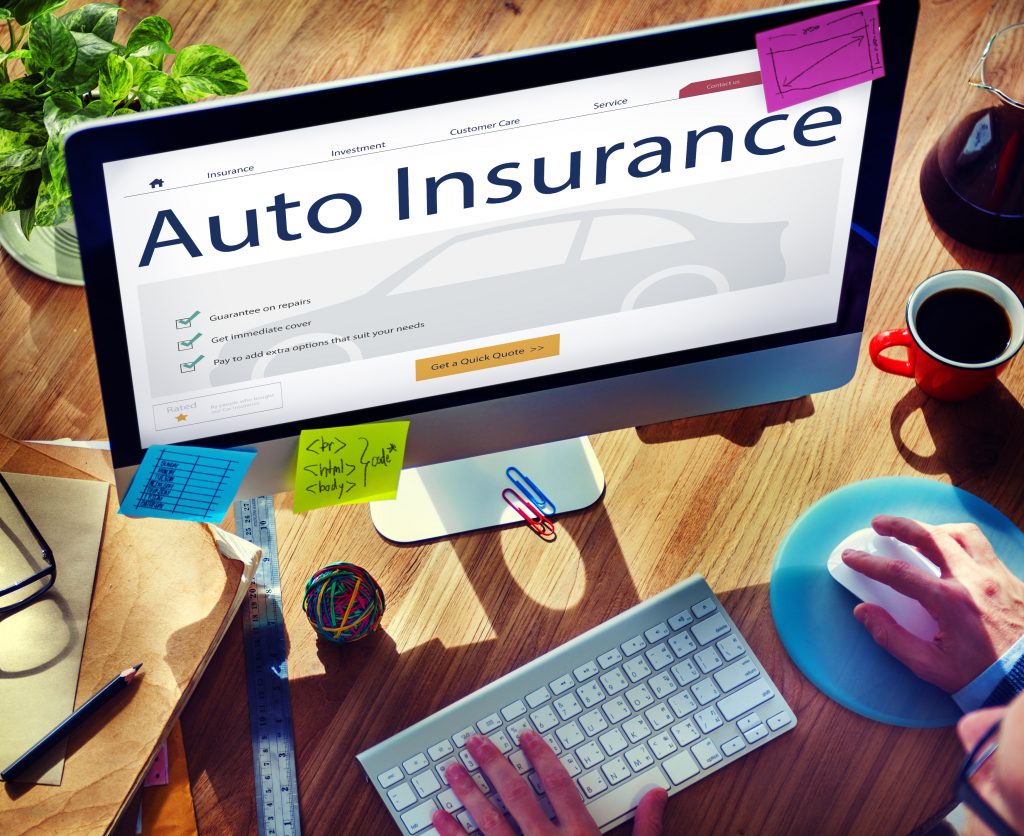 Do I need an Ontario license to get auto insurance?
The first step is for any newcomer drivers to get their G-license as soon as possible. Ontario's auto insurance providers work with you based on how the government has recognized your driving experience as well as other factors, such as the type of auto you drive, your age, and your history of insurance claims. You can drive with your license from another province or country for at least 60 days, but you must apply for an Ontario license before that time is up. You will need your Ontario driver's license to drive in the province, and getting the license can help lower your premium rates.
You can get your Ontario   by going in-person to an Ontario Drive Test centre. There are many Drive Test centres in Toronto, Brampton, Mississauga and across the GTA. The process for newcomers to Ontario differs depending on a few things:
Your country or province of origin
The type of license you have
What kinds of documents and/or identification you can show
How many years of driving experience you have
The experience you have outside of Ontario can be used to qualify you for a license exchange, if your license is from an eligible country, or you can receive foreign license experience credits if you have at least 12 months of driving experience. If your license cannot be exchanged, then you still need to pass a test to receive experience credit. Your license needs to be in French or English, otherwise you must have a written translation from a Drive Test qualified translator.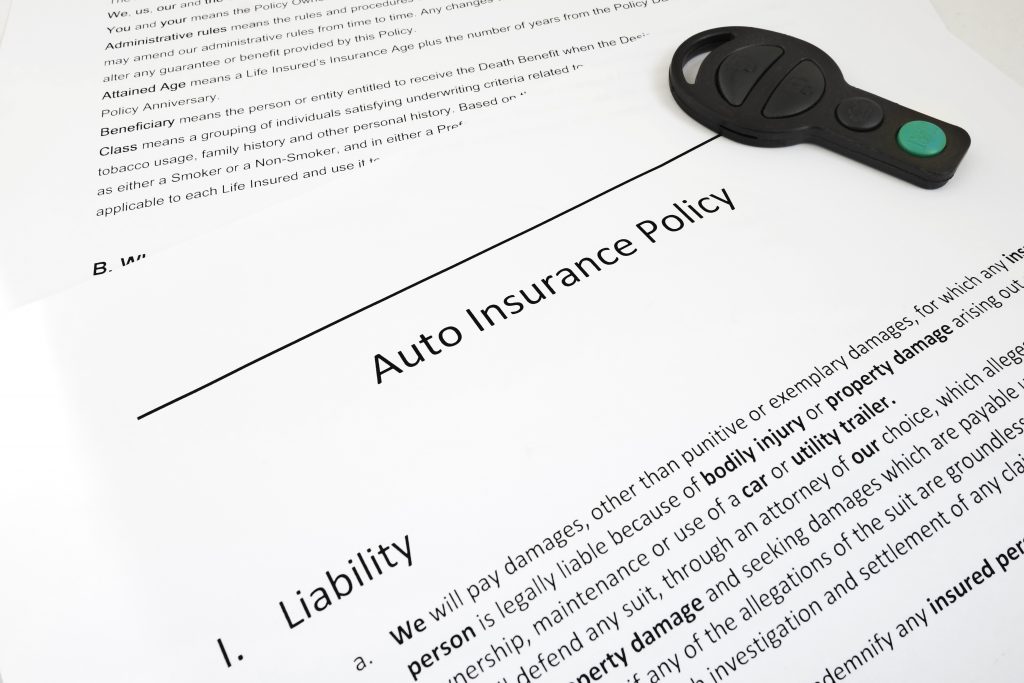 Ontario Auto Insurance Coverage
A good auto insurance plan for newcomers to Ontario has these coverages for a more complete level of protection:
Liability Coverage
Accident Benefits
Collision Coverage
Comprehensive Coverage
Accident Forgiveness
Liability Coverage protects you if you are in a car accident for which you are held at fault or legally liable for property damage, injury or death to another person or people. By law, every auto insurance plan has this coverage.
Accident Benefits is also required coverage in Ontario. This coverage helps cover your costs if you get any injuries or damages from an accident.
Collision Coverage is for when you hit a vehicle or object with your auto. This coverage covers the cost to repair or replace your vehicle.
Comprehensive Coverage protects your auto from damages that might happen when you are not driving, such as fire, theft, vandalism, and other things.
Accident Forgiveness is an optional coverage provided by most insurers. If you have a clean driving record for at least 6 years, then your first at-fault accident will not lead to your rates increasing.
How do I lower my auto insurance cost?
For a newcomer to Ontario, auto insurance can be very expensive. No matter if you are in Toronto, Brampton, Mississauga, or other parts of the GTA, getting your G license will help you reduce the cost of your auto insurance. Here other ways to get cheap auto insurance.
Take a certified driving course

Once you show a certificate of completion for a driving course to your insurance provider, you can receive a discount on your insurance rate. This can be very helpful for new and young drivers.

Avoid speeding and distracted driving tickets

Pay attention to speed limits and stay off your screens while driving. When you have a clean driving record that tells insurers that you are a safe driver, which can get you cheap auto insurance rates in Toronto and elsewhere in Ontario.

Loyalty and Multi-Product discounts

Ask your auto insurance broker about how to make the most of being with one insurance provider. Often, having one insurer for your different insurance needs can lead to cheap auto insurance rates in Toronto compared to being with many insurance companies..

 Usage-Based Programs

Some insurers will allow you to sign-up for a cheap auto insurance plan based on how much you drive. A usage-based plan means you get coverage depending on a set distance per year, or based on using your auto for very specific reasons. Speak to your auto insurance broker to see what usage-based plans are available

Raise your deductible

A deductible is how much money comes out of your pocket when a claim needs to be made. If you have a higher deductible, then you will pay less on your monthly rates, but you might spend more at the time of an accident.
What else can change my auto insurance cost? 
In Ontario, auto insurance for immigrants can change depending on some common factors that affect anyone looking for good auto insurance coverage.
Age: Younger drivers with less experience will have to pay higher rates for their auto insurance coverage. Older drivers with more driving experience will pay less.
Type of auto: The cost of auto insurance can change based on what auto you have. A newer, more expensive auto will usually cost more than a cheaper, less-new vehicle. Other things, like the auto's safety rating or its colour and style will change your insurance rate.
Insurance provider: Different insurance providers can provide different auto insurance rates. A broker can bring you a range of rates to choose from and explain why one insurance provider might insure you for more or less than another.

The best Ontario auto insurance coverage for immigrants
The best auto insurance coverage in Ontario for immigrants is a plan that is affordable and provides a full-range of protection. Any driver in Ontario needs auto insurance. An immigrant needs their Ontario license after their first 60 days on the road. Any immigrant or newcomer to Ontario that wants good auto insurance has to get the G-license and talk to an auto insurance broker about finding a plan that meets their needs and budget.
There are many ways to get a cheap insurance plan. The best first step is to find a way to get your out of Ontario driving experience recognized by the Ontario government. After that, the same methods that all drivers use to lower their insurance rates will apply to any immigrant or newcomer. Your auto insurance broker can help you understand what the best auto insurance coverage provides, and how you as a newcomer or immigrant can get cheap auto insurance in Toronto and other parts of Ontario.