Yes, you can get travel insurance that will cover the coronavirus. COVID-19 travel insurance is available as an optional coverage with some insurers. The COVID-19 pandemic is an unprecedented social and institutional stressor, and it affects every facet of our lives. Ontario, Canada, and most governments around the world are currently facing a crisis unlike anything they have had to deal with before. Stringent restrictions are in place regarding when we meet people, who we spend our time with, and even where we can travel to. As much as our freedom of mobility is limited, there are still times when we have to move beyond the confines of our home and risk travel to provinces outside of Ontario, or countries outside of Canada. As a result, you may have to look for the best Ontario and Canadian travel insurance to keep you safe during the pandemic.
The Government of Canada is currently advising against any non-essential travel outside of the country, or to other provinces and territories. However, you still might have a need to be away from home during the pandemic – for business, family, or other extremely important reasons. If you decide that you need to travel, it is vital that you speak to your travel insurance broker about what coverages are available through insurers. As of now, the Canadian government has issued travel advisories for many places in the world, and that can change how a travel insurance plan works for you.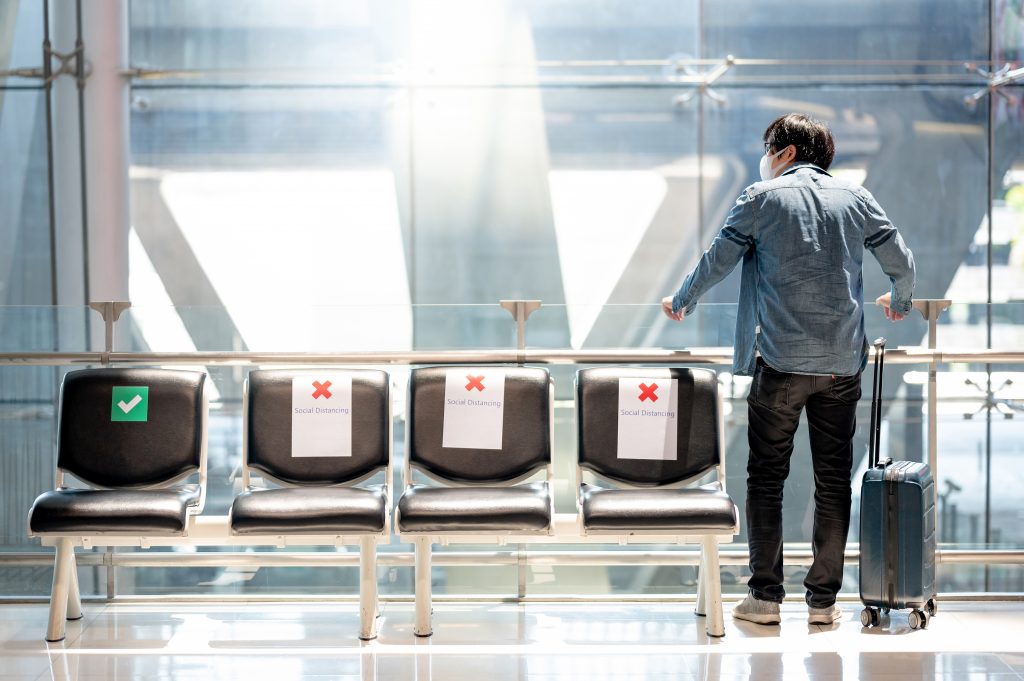 Pandemic Travel Insurance Coverage 
Most Canadian and USA travel insurance specifically exclude coverage of pandemics as part of their protection. Yet, there are insurers that will provide optional coverages for pandemic specific reasons for loss or damage to your health. There are even some insurers that will cover you for COVID-19 related issues, but only if you had purchased your travel insurance policy prior to travel advisories going into effect. Most insurers recognize this date as March 12 or 13, 2020. If you plan on leaving Toronto, Brampton, Mississauga, or anywhere else in Ontario, it is essential that you speak to your travel insurance broker about what coverages you can receive and reasonably expect during the current pandemic.  
The two main travel advisories in effect right now are Level 3: Avoid Non-Essential Travel, and Level 4: Avoid All Travel. There are very few insurers who will provide coronavirus travel insurance coverage for Trip Cancellation/Trip Interruption if the plan was purchased after a travel advisory was put into effect for your destination. For the most part, if you decide to travel somewhere with a travel advisory in effect, then decide to cut the trip short because of COVID-19 concerns, you will not be able to make a claim on your travel insurance policy. However, you can still make a claim if you can definitively prove that your damage or loss were not a result of COVID-19 related issues. No insurers will provide coverage for you if you willfully decide to travel anywhere with a Level 4 advisory, such as cruise ships outside of Canada.
On that note, should your travel plans include spending time on a cruise ship, it is extremely unlikely that you will find a travel insurance plan that includes a COVID-19 coverage extension for your journey. Due to the highly communicable nature of the virus, cruise ships have been designated with a Level 4: Avoid All Travel warning by the Government of Canada. Since travel has not been advised for these spaces, and the chance for contracting COVID-19 is much higher on a cruise ship, insurers are not willing to take on the risk of providing coronavirus insurance coverage for any cruise ship travel plans.

Travel Insurance Coronavirus- What's covered? (H2)
Coronavirus travel insurance coverage can be up to $1,000,000 CAD when added as an extension option to your travel insurance's emergency medical benefits. Some coverage plans within Canada can cover up to $10,000,000 CAD in COVID-related medical expenses. You should be aware that most countries would require Canadians to quarantine upon arrival at their destination, and that expense may or may not be covered through your insurance plan.
 Most coronavirus travel insurance plans, or travel insurance plans that include a COVID-19 extension, can include coverage for quarantine expenses after a positive test result, as well as expenses if you were denied entry, or for contact tracing while at your destination. Because of that, the best travel insurance plan right now should include coverage for these expenses. It is important to remember that while some plans can include coverage for healthcare expenses for COVID-19 related loss or damage, most healthcare systems in the world are severely stressed by the current pandemic and you might struggle to receive the coverage from travel insurance plans for visitors to and from Canada.
Coronavirus travel insurance will not cover reimbursement for any trip cancellations or changes if you can receive the reimbursement in some form elsewhere, like in travel credit from your travel provider. Even if you decide to refuse the travel credit from your travel provider, your insurer will not accept any claim for reimbursement. If you are traveling within Canada from Ontario to another province like Alberta or Quebec, and a COVID-19 travel advisory was put into effect by the provincial government, then any cancellation of your trip is not covered by your insurance policy.
Should your travel insurance not cover your expenses, in the time of the pandemic, the Government of Canada does offer some assistance to Canadians who are abroad. The COVID-19 Emergency Loan Program for Canadians Abroad can provide a repayable loan of up to $5,000 CAD once you go through the application process.
The Canadian government lists all travel advisories on their website. Anybody who wishes to travel to Canada, including Americans or Chinese nationals, during the pandemic must be eligible for entry based on the government-mandated rules. Once someone has entered Canada, then they must quarantine for 14-days upon arrival. 
If you are serious about traveling outside of Ontario during the pandemic, then you best speak to your Ontario travel insurance broker about what coverage options would apply to you. There is a wide range of choices for coronavirus travel insurance from optional coverage that can be added onto your emergency medical benefits, to travel insurance plans made specifically for pandemic coverage. Whatever questions or concerns you have in mind can be directed to our professionally certified brokers, who will help you navigate the need for travel in these trying times getting you the best travel insurance and keeping you safe.